When things come together.
After 2 months of struggling thru concern, new findings and hard working things coming into place. I am 1,5 months away from finishing my business management degree in Perth! It has been a great experience and especially this semester a bit challenges with the amount of assignments combined with work and exercise.
My weekly schedule this semester
Monday: Classes in the morning, kids pick up and care in afternoon
Tuestday: Classes all morning and afternoon, going to my old host family, taking Paul to Karate and helping out in the evening.
Wednesday: Classes in the morning, kids in the afternoon, Touch Rugby at night.
Thursday: either work at Medical Centre or time to study, afternoon kids, very tired in the evening
Friday: Morning off, time to study or taking kids to Learning Bee, a great program where kids age 2 &4 learn literacy – reading and writing! Afternoon – Medical Centre. Night: time for catch ups
Sat: Medical Centre in the morning, maybe Yoga after, afternoon/ evening pottering around
Sun: Precious mornings off for hikes, study, anything that's in desperate need. Afternoon/evening: Kids.
After the Studies
Nevertheless after wondering if I should spend the time after the course til end of my Visa in march 2019 on the East Coast or not, mostly to be engaged with a different environment and people, this 'problem' has been taken away from me. Kris and Roland offered me to stay a few weeks in their guest room. Then I figured I could house sit a friends house over Christmas. We were invited to go to New Zealand with them, but flights are so expensive during that time. Canada is pulling a lot for white christmas as well, but same here. But I also want to use the time to work as much as possible, a wedding is coming up! We can need any extra $ and €! I also have been offered a job over the summer in a bar/restaurant (Lot20 in the city), which is great news!
At the moment I have a really nice change of scenery by house sitting my old landlords place and taking their dog for long walks and to the beach! Really enjoy it!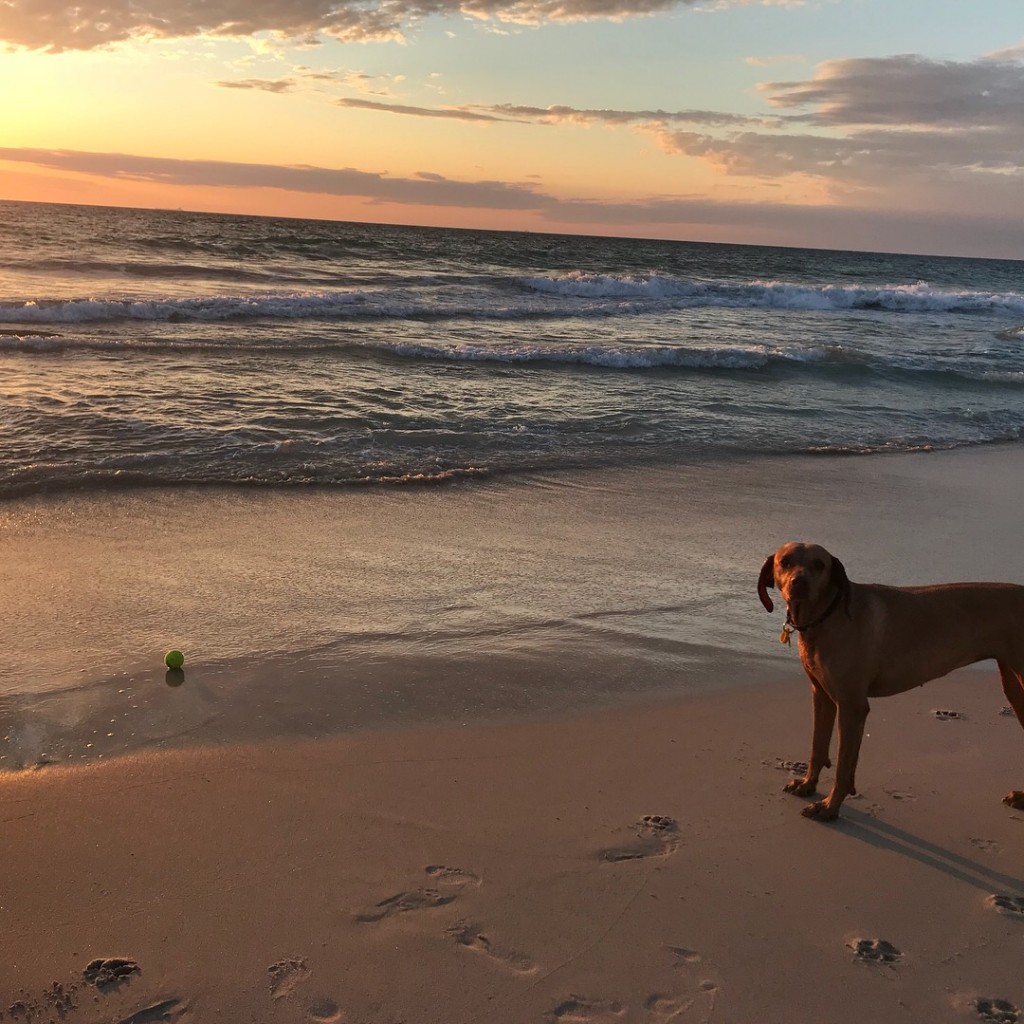 German friends in Perth
Now even Heiko is here for 2 weeks, I think it is really good for him! We spent last weekend in Margaret River with my german friends who came the first time to Australia and visiting me in Perth!
Pressure was up! Took them for a BBQ on the river (they were impressed how clean it was and how friendly everyone is!), they discovered Perth city the next day, Rottnest Island and Heiko and I met them in Fremantle for an Ocean sunset.